RestaurantsPlus was a special new pilot program from LivingSocial where I led design. It was a card-linking discount service that eliminated vouchers and created a streamline, simplified process for users to save.
Minimal, direct user-flow that led users right to their lunch. Included integration with Uber, OpenTable, and Foursquare.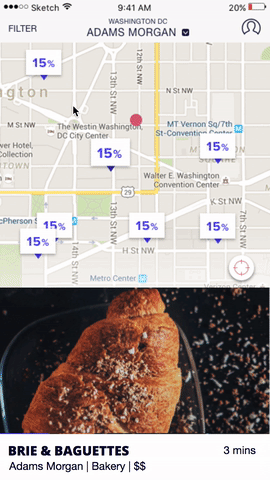 Elements that persist maintain that connection.
Accompanying Marketing Campaign and sign-up flow.